The Most High God and Creator of all things is often referred to as God, but like people, God also has a name. His name is YHWH which is pronounced Yahweh.  His son, Christ also has a true name that most people do not call Him by.  Please view the following short video by Elder YaChov ben Yisrael on the subject of the Messiah's Holy Name.  After the video be sure to read and print the Fifth Seal publication below further explaining the Holy Names.
Reminder: the Holy Day season begins in just a few days.  See the Holy Day calendar for dates! (this will open in another tab) https://thechroniclesofncci.wordpress.com/holy-day-calendar/
DOES IT MATTER WHAT NAME WE CALL CHRIST?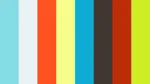 https://www.youtube.com/watch?v=dhFtgZtVuu0
http://www.ustream.tv/channel/chronicles-of-ncci
http://Video Classes ustream.tv/channel/chronicles-of-ncci